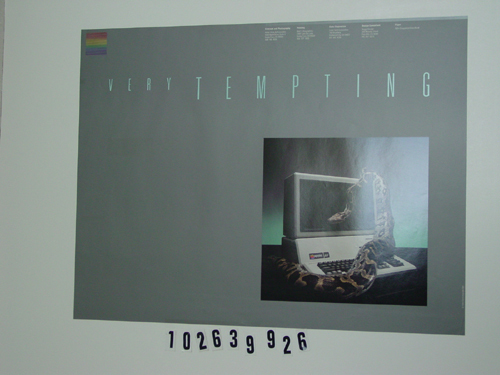 Title
To survive the jungle out there, you've got to master our game
Date
1989
Publisher
Apple Computer, Inc.
Dimensions
16 x 34 in
Format
Photographic print
Description
Color poster with several animals in jungle scene. The animals are a bird, elephant, lion and a crocodile. There is a red seal with white writing- OWN-A-MAC 89 Around edge - SURVIVAL OF THE FITEST

To survive the jungle out there, you've got to master out game.
Big savings on Macintosh computers will put you way ahead of the game but act now - the game ends June 30th.
Category
Poster
Credit
Gift of CHM AppleLore