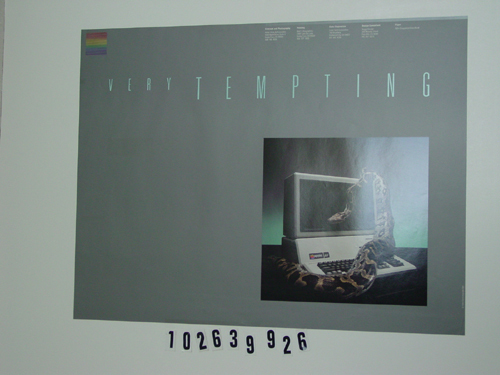 Description
Black and white images of a tamborine, rattle and mouse.

Very Temptingl
Color image of Apple III computer with a large snake crawling over the keyboard and screen. At the top edge of poster there are five colums of text. Headings are:
Concept and Photography, Printing, Color Seperation, Design Consultant, Paper.
Under each column heading is the name of a company with its address.
Date
1993
Publisher
Apple Computer, Inc.
Dimensions
17 x 22 in
Format
Photographic print
Category
Poster
Credit
Gift of CHM AppleLore