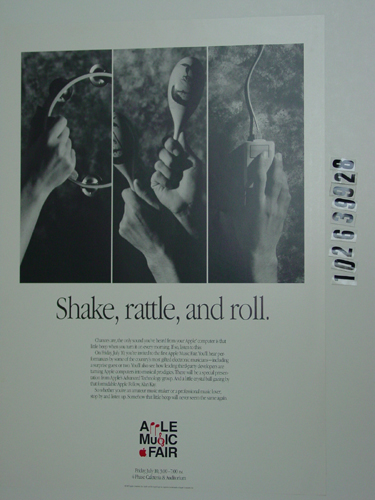 Title
Shake, rattle and roll : Apple music fair
Description
Black and white images of a tamborine, rattle and mouse.

Color Poster
Shake, rattle and roll
Text promoting the first Apple music fair. The fair will have leading electronic musicians playing their music. Friday, July 10, 3:00 - 7:00 p.m. Four Phase Cafeteria and Auditorium. Alan Kay, Apple fellow, will make a crystal gazing presentation.
Date
1987
Publisher
Apple Computer, Inc.
Dimensions
23 x 16 in
Format
Photographic print
Category
Poster
Credit
Gift of CHM AppleLore