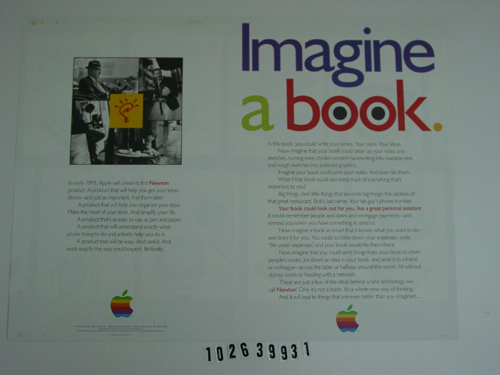 Title
Apple - Imagine a book - Front
Date
Undated
Publisher
Apple Computer, Inc.
Dimensions
24 x 32in
Format
Photographic print
Description
Two Sided Color poster with a square containing pictures of people with an abstract light bulb centered in picture square. Text describes the new Newton product and how it can can be used as a book. Apple logo at end of text. [Reverse side described in 102639931_B]

Imagine a Book
In early 1993, Apple will unveil its first Newton product....
Category
Other: See Description; Poster
Credit
Gift of CHM AppleLore