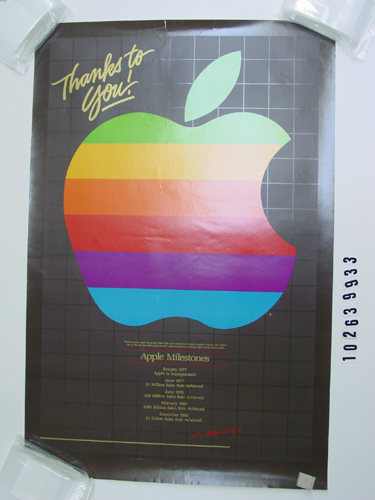 Title
Apple - Newton Ways - Reverse
Catalog Number
102639931_B
Description
Color poster. This is the back of poster Imagine a Book. It shows 8 ways the Newton could change your world. Each way is a sheet of paper
with a Newton and a pencil drawing illustrating how newton could be used. The pages are taped with different colored tape to a brown backboard. Partial pages are on left and right of image.

A glimpse of some of the ways Newton technology could change your world.
Publisher
Apple Computer, Inc.
Dimensions
24 x 32in
Format
Photographic print
Category
Other: See Description; Poster
Credit
Gift of CHM AppleLore