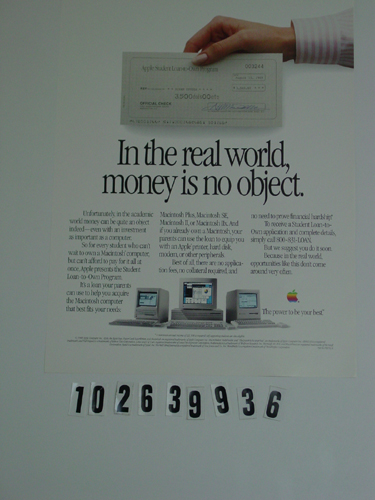 Title
Apple - In the real world Money is no object.
Description
Color poster with a hand holding a $3500 Apple Student Loan - to - Own Program check made out to Susan Snyder. August 15, 1989. Underneath are three Macintosh computers and the Apple logo. The text describes the Apple student loan program.

In the real world money is no object.
The power to be your best
Publisher
Apple Computer, Inc.
Dimensions
15 x 11.5 in
Format
Photographic print
Category
Other: See Description; Poster
Credit
Gift of CHM AppleLore