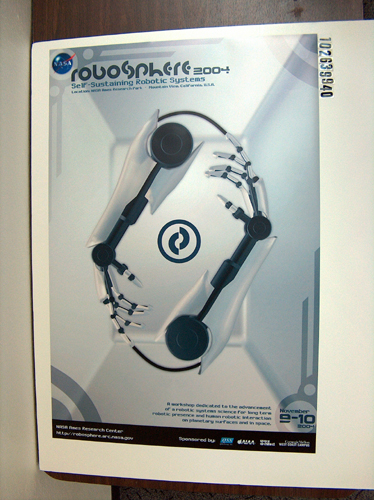 Title
NASA - Robosphere 2004
Description
Color Poster advertising a workshop for Robotic Systems advancement. Picture of robot.
November 9-10 2004
Location NASA Ames Research Park - Mountain View, CA USA
Self Sustaining Robotic Systems
A workshop dedicated to the advancement of a robotic systems science for long term
robotic presence and human robotic interaction on planetary surfaces and in space.
Date
Undated
Publisher
National Aeronautics and Space Administration (NASA)
Dimensions
24 x 36 in.
Format
Photographic print
Category
Poster
Credit
Gift of Silvano P. Colombano