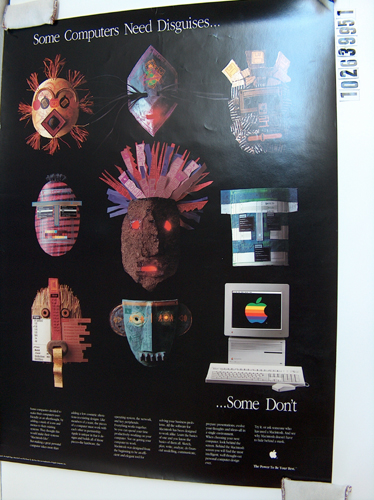 Title
Apple - Some Computers Need Disguises...
Description
Color Poster with eight different African masks and one MacIntosh computer with keyboard and mouse.
Apple logo with text extolling the virtues of the MacIntosh.
Black background with white text.
Some Compters need disguises... ...Some Don't.
The Power To Be Your Best
Date
2005-5-14
Publisher
Apple Computer, Inc.
Dimensions
22 x 30 in
Format
Photographic print
Category
Other: See Description; Poster
Credit
Gift of CHM AppleLore