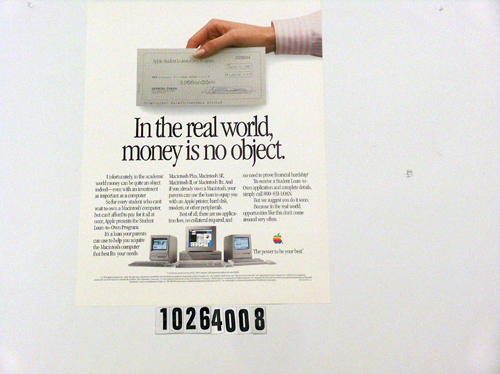 Title
Apple - In the real world Money is no object.
Description
Color poster with a hand holding a $3500 Apple Student Loan - to - Own Program check made out to Susan Snyder. August 15, 1989. Underneath are three Macintosh computers and the Apple logo.

Note: Media image has wrong ascession number.

In the real world money is no object.
The following text describes the Apple loan program.
Publisher
Apple Computer, Inc.
Dimensions
15 x 11.375 in
Format
Photographic print
Category
Other: See Description; Poster
Credit
Gift of CHM AppleLore