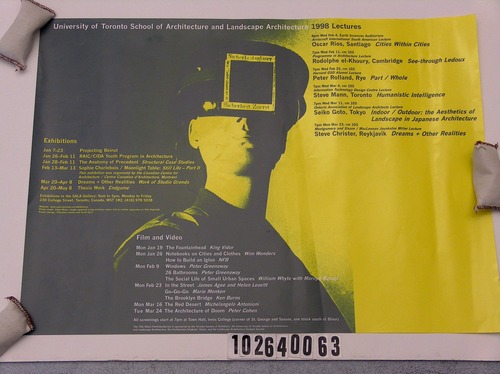 Date
Undated
Publisher
University of Toronto
Dimensions
17.875 x 24.75 in
Format
Photographic print
Description
Color Poster announcing the School of Architecture's spring Film , Exhibition, and Lecture series dates and subjects.
Right side of poster has black background with yellow text for Exhibitions and white text for Films and Vdeo.
Left side of poster has yellow background with black text for Lectures.
In center is a head and shoulders image of a student wearing special viewing glasses.

Category
Other: See Description; Poster