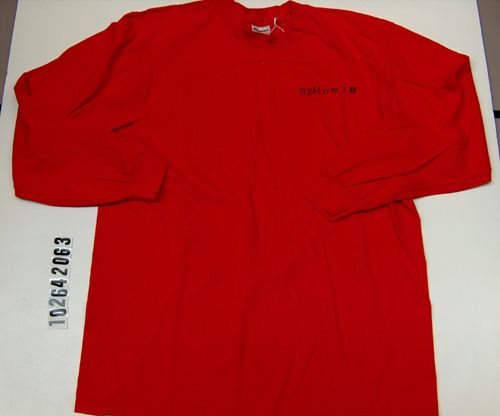 Title
Apple System 7.0 t-shirt
Date
1997
Manufacturer
Apple Computer, Inc.
Place Manufactured
U.S.
Dimensions
1/8 x 56 x 28 1/2 in.
Description
The shirt has long sleeves. On the front left side of the shirt, "System 7.0" printed in black with a different font for each character. The back of the shirt shows "The Next Big One" surrounding a line drawing of a floppy disk with "7.0" all printed in black. The floppy disk has a forked set of fracture lines running through it, printed in bright lime green.
Category
Ephemera: clothing
Credit
Gift of CHM AppleLore