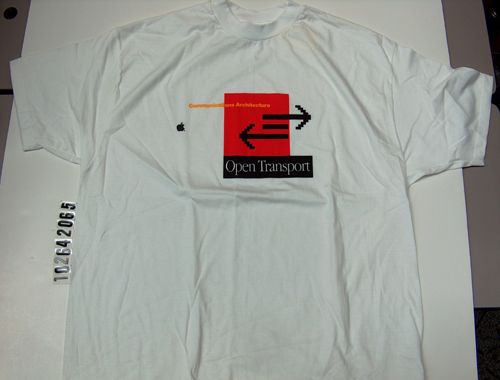 Description
The front of the shirt has "Communications Architecture" in small gold letters near the top of a black and red logo labelled "Open Transport". A small apple logo in all black is to the right side of the logo.
Manufacturer
Apple Computer, Inc.
Place Manufactured
U.S.
Dimensions
1/8 x 36 x 31 1/2 in.
Category
Ephemera/Textile/Clothing
Credit
Gift of CHM AppleLore