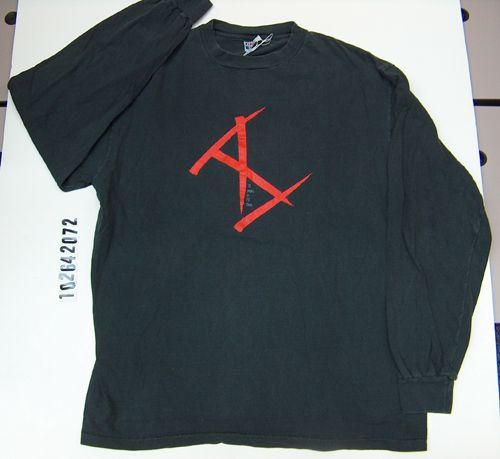 Description
The shirt has long sleeves. There is a large styilized Roman numeral 10 ("X") on the front in red ink. Within the lower section of the X are the words "10 years in 70 days." in small white letters. The back of the shirt is the Apple logo, with the wording "Every day I write the book." printed underneath. All printing on the back is in white ink.
Manufacturer
Apple Computer, Inc.
Place Manufactured
U.S.
Dimensions
1/8 x 65 x 25 1/2 in.
Category
Ephemera/clothing
Credit
Gift of CHM AppleLore