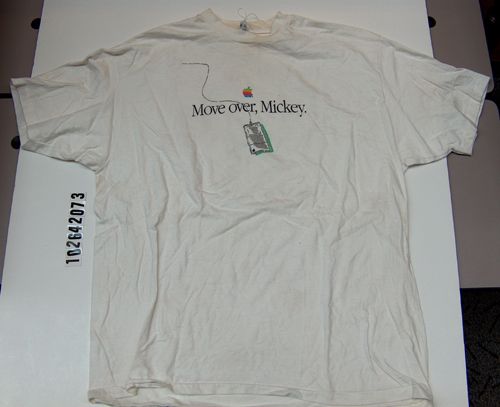 Description
The front of the shirt has a cartoon computer mouse with cord. A full color Apple logo with the words "Move over, Mickey" on the front. Mouse and wording are primarily in black ink. Shadow of the mouse is in green.
Manufacturer
Apple Computer, Inc.
Place Manufactured
U.S.
Dimensions
1/8 x 38 1/2 x 31 in.
Category
Ephemera/clothing
Credit
Gift of CHM AppleLore