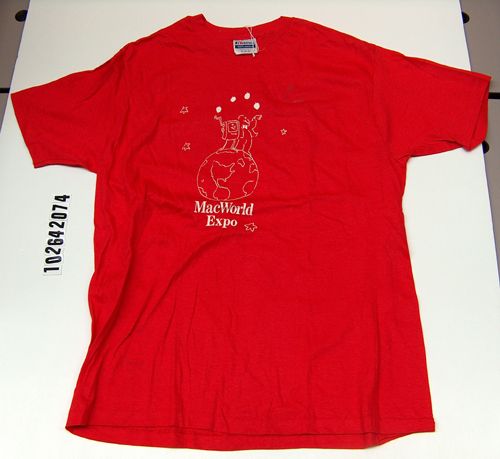 Description
Front has a cartoon of a man and a Macintosh standing on the world juggling four Apple logos. There are four stars in the background. Underneath the cartoon are the words "MacWorld Expo". All printing is in white ink. The back has the wording in white ink:
"CONFERENCE FACULTY", "MACWORLD EXPO", "SAN FRANCISCO", "JANUARY 15-17 1988"
Date
1988
Manufacturer
Apple Computer, Inc.
Place Manufactured
U.S.
Dimensions
1/8 x 33 1/2 x 29 1/2 in.
Category
Ephemera/clothing
Credit
Gift of CHM AppleLore