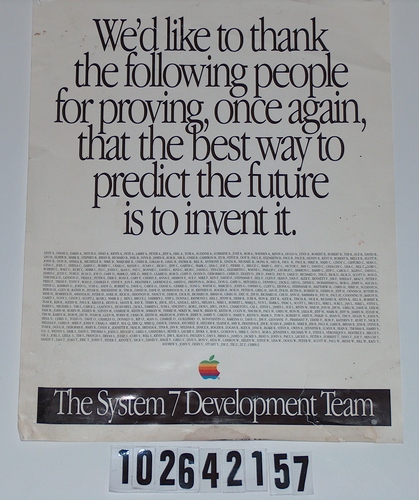 Title
Apple - System 7,Thanks
Date
2006-07-26
Publisher
Apple Computer, Inc.
Dimensions
13.5 x 10.75 in
Format
Photographic print
Description
Black and white poster thanking the members of System7 development team. Their names are listed
We'd like to thank the following people for proving, once again, that the best way to predict the future is to invent it.
System 7 Development Team.
Category
Other: See Description; Poster
Credit
Gift of CHM AppleLore