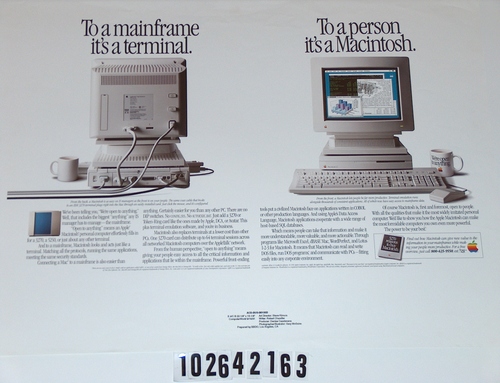 Title
Apple - Macintosh Terminal
Date
2005-7-26
Publisher
Apple Computer, Inc.
Dimensions
17.25 x 23.25 in
Format
Photographic print
Description
Color poster with two Macintosh images. One from the rear with cables and the other from the front with the screen showing several windows. The text describes how a Macintosh become a terminal for almost any mainframe. A free booklet, "3270 reasons to buy Macintosh" is offered by calling Apple.
To a mainframe its a terminal.
To a person it's a Macintosh.
Category
Other: See Description; Poster
Credit
Gift of CHM AppleLore