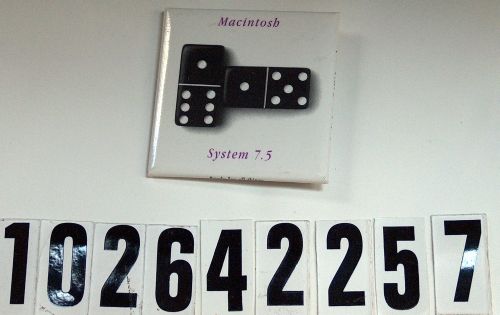 Title
Macintosh System 7.5 button
Date
1994 ca.
Manufacturer
Apple Computer, Inc.
Dimensions
1/4 x 2 1/8 x 2 1/8 in.
Description
"Macintosh System 7.5" is printed around two dominoes on the front of the button. "Ready for all things" "Graphic Design: (C) 1994 Teamworks" "in omnia paratus" are printed on the sides of the button.
Category
Ephemera: badge / button
Credit
Gift of CHM AppleLore