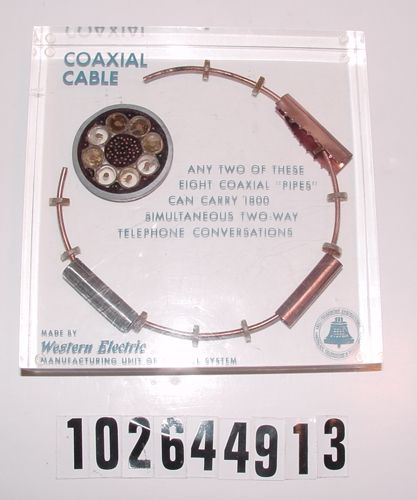 Title
Coaxial cable commemorative plaque
Description
Coaxial cable embedded in lucite plaque with text. On front of plaque: "Coaxial Cable, any two of these eight coaxial 'pipes' can carry 1800 simultaneous two way telephone conversations, made by Western Electric". Bell Telephone Laboratories logo on lower right corner.
Manufacturer
Western Electric Company
Dimensions
1 5/8 X 6 1/2 X 6 1/2 in.
Category
Ephemera: plaque / paperweight
Credit
Gift of Jeff Craemer