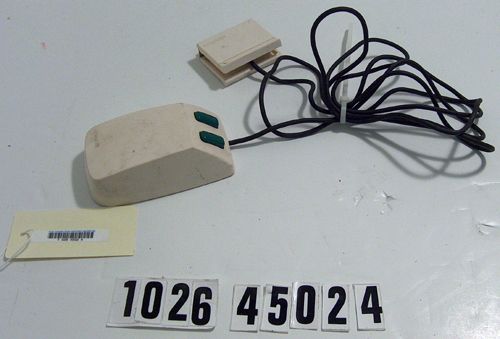 Description
Object is a two-button mouse of old (early 80s?) design; its cord ends in a DB25 male plug so is presumably meant to connect via a serial port (and not the 9-pin round plug of the original PC serial port so it predates PCs).
Manufacturer
Microsoft Corporation
Place Manufactured
Japan
Dimensions
1 1/2 x 4 x 2 1/2 in.
Category
I/O/pointing/mouse