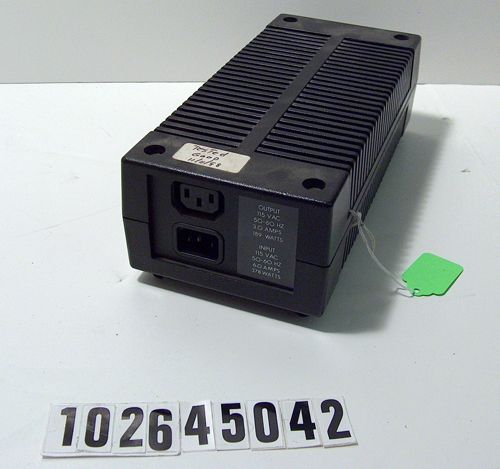 Title
B26 computer power supply
Date
1984 ca.
Manufacturer
Burroughs Corporation
Identifying Numbers
Other number
22310
22310 on 'PROPERTY OF SYSTEMS DEVELOPMENT CORP' sticker affixed to right underside
Other number
3626 0032 given under '8 25 PS' number
Other number
8 25 PS
'PRODUCT OR STYLE' heading on sticker affixed to left underside
Serial number
326744232
Dimensions
3 1/2 x 4 5/8 x 10 3/8 in.
Description
B26 computer power supply, "The Brick." object has a sticker, with 'TesTed GOOD 11/11/88' hand written on it, affixed to top front
, reads "For use with BURROUGHS DESK TOP COMPUTERS".
Category
Power source/adapter