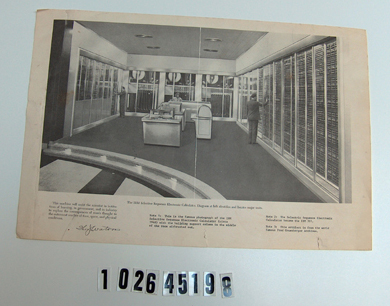 Date
Undated
Publisher
International Business Machines Corporation (IBM)
Dimensions
12 x 18 1/4 in.
Format
Photographic print
Description
Balck and white photograph of the IBM Selective Sequence Electronic Calculator .
It contains a picture of the computer with three people, a statement by T.J. Watson and two notes
about the photograph itself.

IBM Selective Sequence Calculator Diagram at left identifies and locagtes major units.
Category
Poster