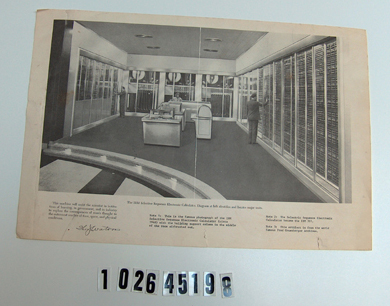 Description
Balck and white photograph of the IBM Selective Sequence Electronic Calculator .
It contains a picture of the computer with three people, a statement by T.J. Watson and two notes
about the photograph itself.

IBM Selective Sequence Calculator Diagram at left identifies and locagtes major units.
Date
Undated
Publisher
International Business Machines Corporation (IBM)
Dimensions
12 x 18 1/4 in.
Format
Photographic print
Category
Poster