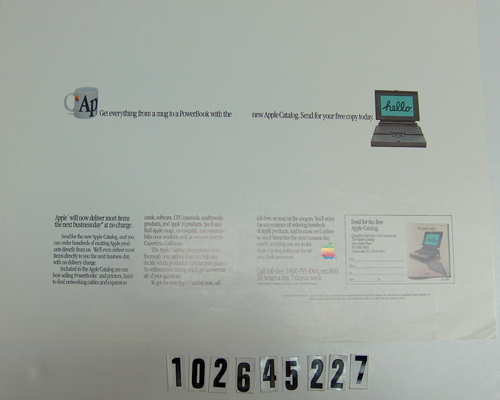 Publisher
Apple Computer, Inc.
Dimensions
18 x 13
Format
Photographic print
Description
Color poster of an Apple mug and a PowerBook. Text describes advantages of ordering from Apple Catalog. A form is provided
for mail catalog request as well as a toll free number.

Get everything from a mug to a PowerBook with the new Apple catalog. Send for your free copy today.
Category
Other: See Description; Poster
Credit
Gift of CHM AppleLore