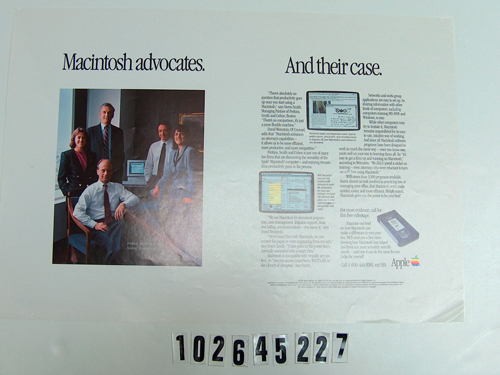 Title
Apple - Macintosh Advocates
Publisher
Apple Computer, Inc.
Dimensions
18.5 x 12.75
Format
Photographic print
Description
Color poster with a photograph of a group of Lawyers on the left side with text and computer screen images on right. The text describes how
the Macintosh has helped this law firm. A videotape showing how Macintosh can help law firms is also offered.

Macintosh Advocates. And their case.
Category
Other: See Description; Poster
Credit
Gift of CHM AppleLore