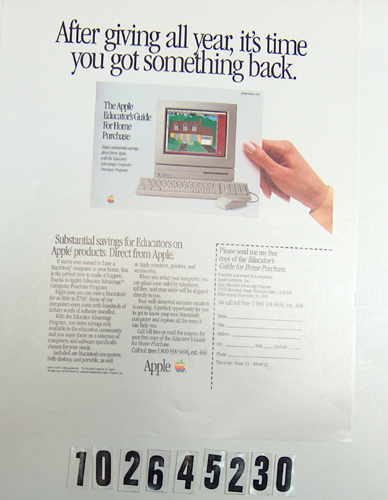 Title
Apple - After giving all year
Description
Color poster of Apple's guide for home purchases of it's products. A form is provided for an Educator to reaquest a copy of "the Educators guide for Home Purchase.". Image of a hand holding poster of an Apple computer with offer of catalog.

After giving all year, it's time you got something back.
Substantial savings for Educators on Apple products. Direct from Apple.
Date
2005-06-11
Publisher
Apple Computer, Inc.
Dimensions
10.5 x 13.5
Format
Photographic print
Category
Other: See Description; Poster
Credit
Gift of CHM AppleLore