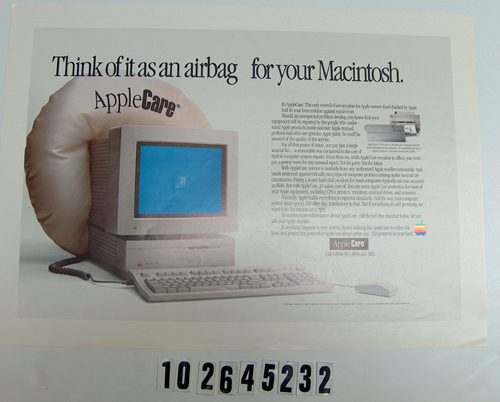 Title
Apple - Think of it as an Airbag
Description
Color poster with Image of an airbag behind a Macintosh computer. The text describes AppleCare a service plan for Apple computers.
Think of it as an airbag for your Macintosh It's AppleCare. The only extended service plan for Apple owners thats backed by Apple....
Date
2005-06-11
Publisher
Apple Computer, Inc.
Dimensions
17.75 x 12 in
Format
Photographic print
Category
Other: See Description; Poster
Credit
Gift of CHM AppleLore