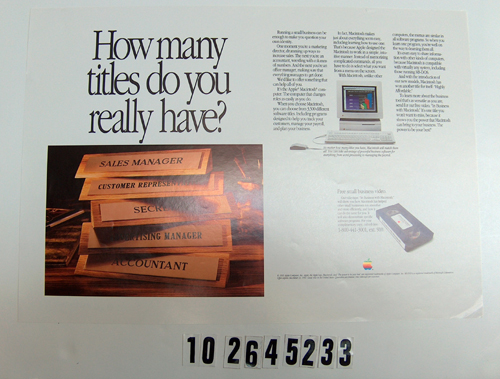 Title
Apple - How many titles do you really have?
Description
Color poster with Image of a stack of desk job title holders. Text describing how Macintosh can help in a business. Offer of a
videotape of "In Business with Macintosh".

How many Titles do you really have?
Date
2005-06-11
Publisher
Apple Computer, Inc.
Dimensions
17.75 x 12.375 in
Format
Photographic print
Category
Other: See Description; Poster
Credit
Gift of CHM AppleLore