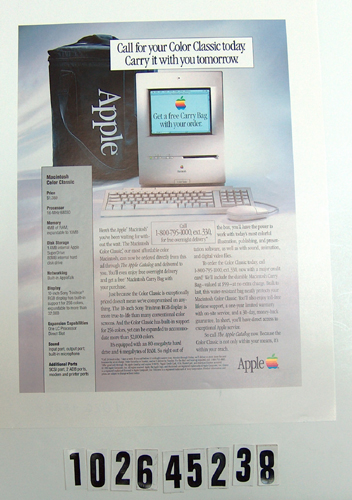 Title
Apple - Macintosh Color Classic
Description
Color poster with Image of Macintosh Color Classic computer with carry bag. Computer screen has Apple logo and text - "Get a free carry bag with your order". Sidebar has technical details alsong with price. The text describes how to order direct from the Apple catalog. Box insert gives the telephone number - 1-800-795-1000, ext 330, for free overnight dellivery.

Call for your Color Classic today. Carry it with you tomorrow.
Publisher
Apple Computer, Inc.
Dimensions
10.25 x 13.25 in
Format
Photographic print
Category
Other: See Description; Poster
Credit
Gift of CHM AppleLore