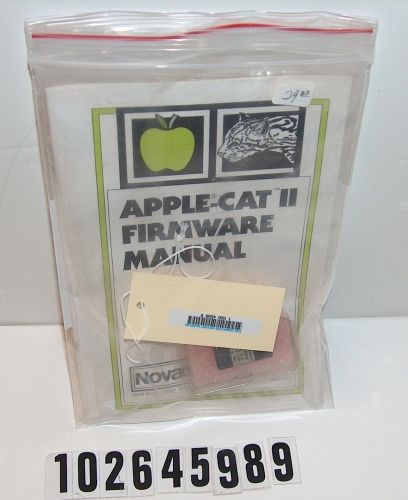 Title
Firmware Upgrade (ROM) for the Apple-Cat II Modem
Date
ca. 1982
Manufacturer
Novation, Inc.
Place Manufactured
U.S.
Dimensions
overall: 8.5 x 5.5 x 1 in
Description
The Apple-Cat II modem is an internal direct-connect modem for the Apple II computer. This ROM allows the Apple-Cat II modem to emulate the Hayes Micromodem II.
Object consists of a manual and a ROM chip in a clear plastic container. Price tag of $29 (USD) on the bag.
Category
Memory/semiconductor