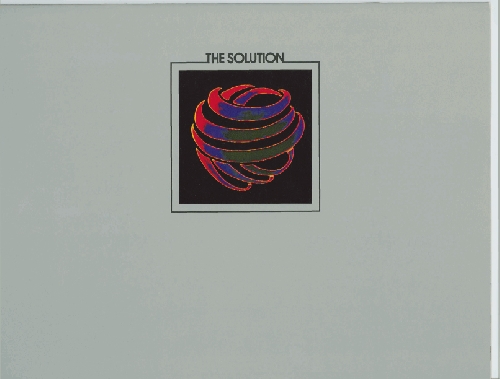 Title
The Solution: 5 Reasons Why the Diablo 3200 is the Solution for Problems with Billing, Asset Management, and Financial Reporting
Description
Four color brochure for the Diablo 3200. The cover features the heading "The Solution." On the first page of the brochure there is a brightly colored "5" and the statement "5 Reasons Why the Diablo 3200 is the Solution for Problems with Billing, Asset Management, and Financial Reporting." The brochure includes information about the Diablo 3200's use as a small business computer. Subsections include Law Firm Management; Financial Reporting; and Payroll. The word/data processing features are included in the back of the brochure. Pictures of the Diablo 3200 are featured throughout.
Date
1978
Publisher
Shasta General Systems
Place of Publication
U.S.
Extent
9 p.
Dimensions
11 x 8 1/2 in.
Copyright Holder
Shasta General Systems
Category
Promotional Material
Subject
Digital computer : personal; Diablo 3200 (Computer); Business applications; promotional materials; Shasta General Systems; Xerox Corporation