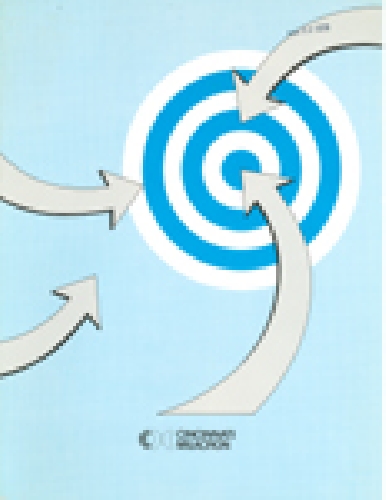 Title
CIP/4000 A Midi Designed For Process Control
Description
This is a black, white and blue brochure for the Cincinnati Milacron CIP/4000 and CIP/2100.The front cover contains a bullseye with four arrows and the logo for Cincinnati Milacron, Inc.. The upper right corner contains a date stamp for Nov. 23 1970. Black and white photographs of the computers are scattered throughout the brochure. The first part of the brochure contains general information about the CIP/4000 and the FORTRAN IV operating system. Technical specifications for the CIP/4000 are then listed. Following is a general description of the CIP/2100 and the technical specifications for this machine. The inside back cover has a picture of a globe and information about Cincinnati Milacron, Inc.
Date
1970-10
Publisher
Cincinnati Milacron, Inc.
Place of Publication
U.S.
Extent
6 p.
Dimensions
11 x 8 1/2 in.
Copyright Holder
Cincinnati Milacron, Inc.
Category
Promotional Material
Subject
CIP/2100 (Computer); CIP/4000 (Computer); promotional material; Cincinnati Milacron, Inc.; Business applications; Fortran IV (Software); Digital computer: minicomputer
Credit
Gift of Thomas J. Buckholtz and Helen T. Buckholtz