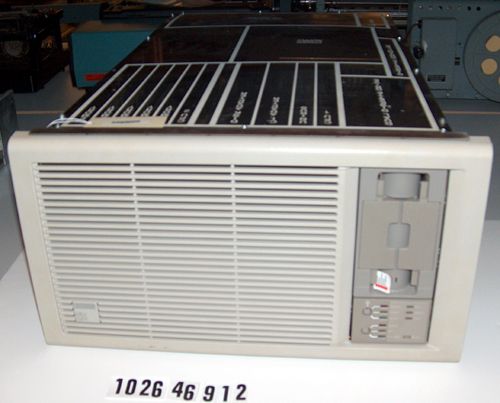 Description
Object is a large, heavy case meant for rack-mounting. Front panel label "DEC VAX 8200". Panel offers two, 5-inch diskette drives. Case top and bottom have screened labels indicating the types of circuit cards inside; these suggest that the system has two CPU cards as well as disk adapter, UNIBUS adapter, and several cards of memory. No manufacturer label is visible; serial number if any must be inside.
Date
1986
Manufacturer
Digital Equipment Corporation (DEC)
Dimensions
11 x 19 x 28 1/2 in.
Category
Digital computer/minicomputer