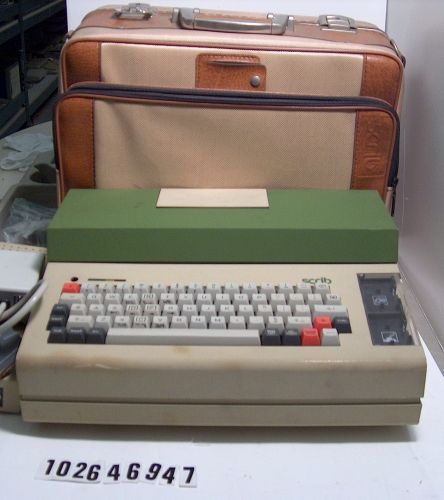 Title
Scrib portable computer
Description
Object is a small portable computer with integral keyboard and integral dual minicassette tape drives. The computer monitor faces the rear and is observed through a slide-out, tilting, magnifying mirror. The computer is contained in an elaborate canvas and leatherette carrying case with zippered compartments containing a modem, a power supply, and several minicassette tapes.
Manufacturer
BobstGraphic, J. Bobst & Fils, S.A.
Place Manufactured
Switzerland
Dimensions
9 x 17 1/2 x 14 1/2 in.
Category
Digital computer/personal computer/portable / luggable