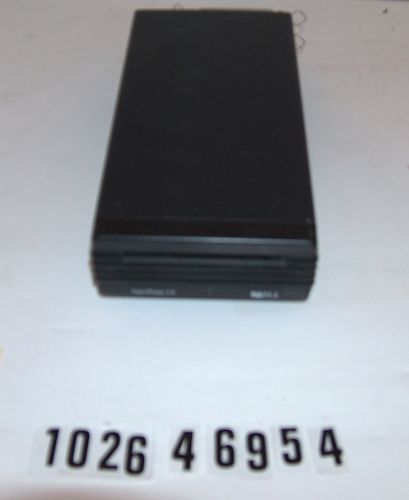 Title
PLI Superfloppy 2.8
Date
ca. 1990
Manufacturer
Peripheral Land
Place Manufactured
U.S.
Identifying Numbers
| | |
| --- | --- |
| Model number | 10240N |
| Serial number | 6Y121-2895 BB |
Dimensions
2 1/2 x 5 x 11 in.
Description
Object is an external 3.5-in. diskette drive in a metal case styled to coordinate with a NeXT "black cube." It is unusual in that it has a SCSI interface, with two Centronics-style SCSI cable ports, a SCSI ID switch, and a terminator on/off switch. The NeXT computer did not support diskette drives; demand for conventional removable storage prompted OEMs to create products like this, which put a diskette drive on the SCSI chain.
Category
Memory/disk