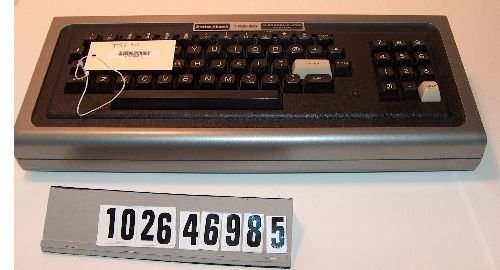 Title
TRS-80 Microcomputer System
Description
Object is a keyboard-shaped enclosure with sockets on rear labelled video, tape, and power. This is a single-board self-contained computer. Paper label "Repaired at Radio Shack Computer Center/320 Route 10 West/East Hanover, NJ 07936" on bottom.
Date
1977
Manufacturer
Tandy Radio Shack (TRS)
Place Manufactured
U.S.
Identifying Numbers
Model number
TRS-80
Other number
26-1006
Product catalog number
Serial number
031271
Dimensions
3 1/2 x 16 1/2 x 8 1/2 in.
Category
Digital computer/personal computer/desktop