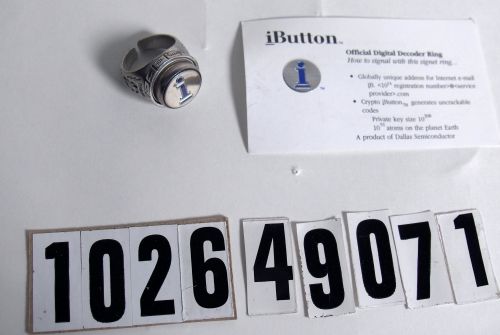 Description
Object is an iButton embedded as the seal in a ring. "Digital" on one side, "Decoder" on the other; various electronic symbols around bezel. Card enclosed with ring has obscure explanation of use, and says it is adjustable to any finger.
Date
1998
Manufacturer
Dallas Semiconductor
Dimensions
3/4 x 3/4 x 1 1/4 in.
Category
Memory/other