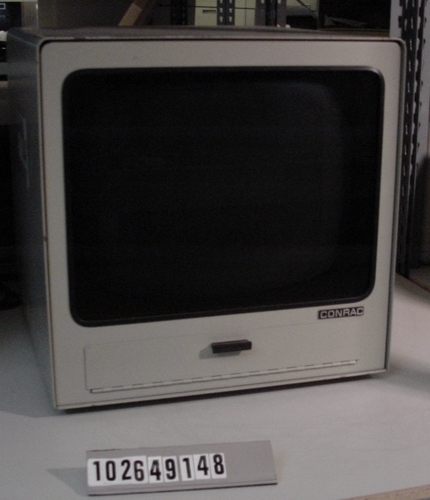 Description
There is a Lawrence Radiation Laboratory Equipment transition card taped to the back of the display.
Manufacturer
Conrac
Identifying Numbers
Other number
00 185809 AEC number
Other number
7538905 P.O. number inside front pannel
Other number
85.664.01 handwritten on back of machine
Other number
93.593.01
93.593.01 Handwritten on right side of unit top left
Serial number
292220
Dimensions
18 x 17 3/4 x 22 1/2 in.
Category
I/O/display/CRT
Credit
Gift of Lawrence Livermore National Laboratory (LLNL)