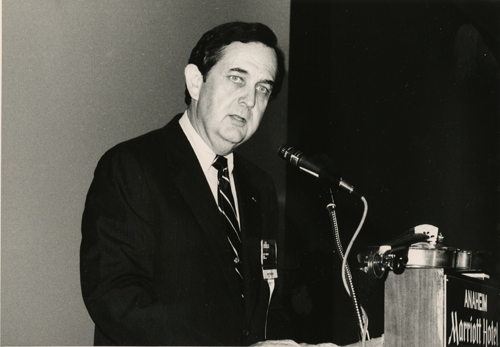 Description
This is a black and white of John Imlay standing behind a podium speaking into a microphone and looking towards the camera. He is wearing a dark suit and striped tie. He is at the Marriot Hotel in Anaheim. There is a violin resting on the podium.
Place of Publication
Anaheim, CA, US
Dimensions
5 x 7 in.
Format
Photographic print
Category
Identification photograph; Publicity photograph
Subject
Imlay, John P.
Collection Title
John P. Imlay papers
Series Title
A/V material
Credit
Gift of John Imlay