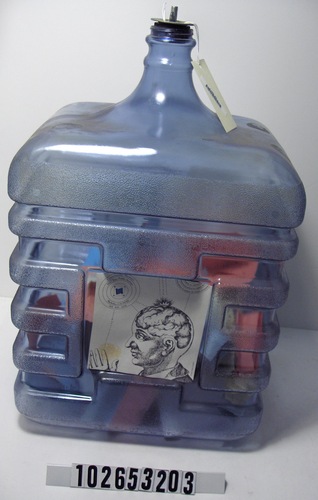 Title
Community Memory Project Time Capsule
Description
Object a large plastic bottle with its mouth closed by a screw-fastened rubber stopper. Inside are dozens of folded sheets of paper with individual messages on them. The texts that can be read appear to be messages to the future or predictions of the future. This may have been set up as a "time capsule." On the side is a paper label with the "brain" diagram and logo of the Community Memory Project of Berkeley.
Manufacturer
Community Memory Project
Place Manufactured
Berkeley, Calif., U.S.
Dimensions
21 x 12 x 9 in.
Category
Ephemera/other
Credit
Gift of Lee Felsenstein