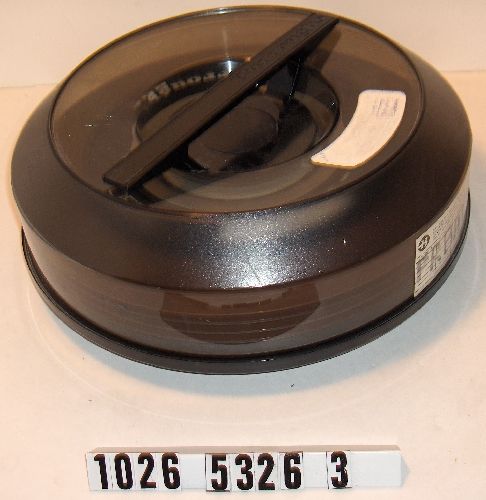 Description
"Sources 122001 B1900" handwritten on a label on the top. "SOURCES" handwritten in marker on the hub. "PRBA" written in marker on side label.
Publisher
Burroughs Corporation
Place of Publication
U.S.
Identifying Numbers
Other number
75-7455-068
Reorder number
Other number
B99 74-5
Style number
Part numer
2161 1090
Serial number
DP0806-121
Written on side
Serial number
DP0878-121
Dimensions
5 1/2 x 15 x 15 in.
Category
Memory/disk