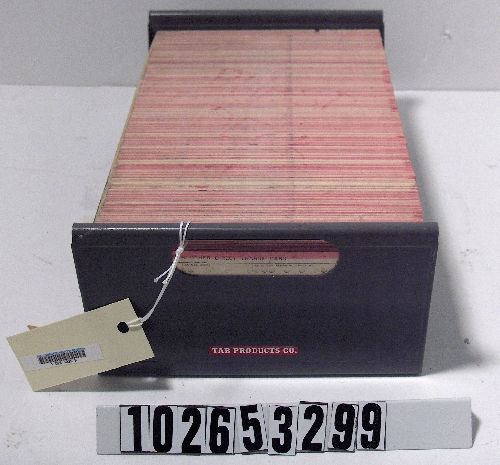 Description
Object is a Tab Products metal card tray containing a deck of several hundred punched cards. Letters "B(?)HASP(?) DECK" were written on top of deck. The deck may be the binary form of a program for an unknown type of computer.
Manufacturer
Remington Rand, Inc.
Dimensions
4 1/2 x 7 1/2 x 12 in.
Category
I/O/punched card