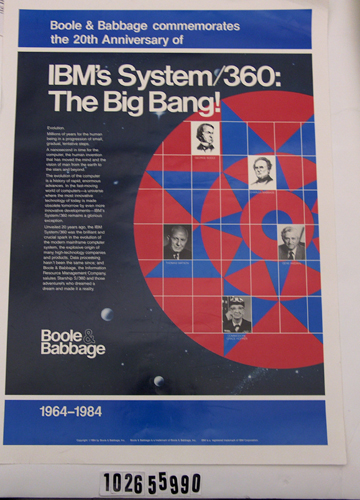 Publisher
Boole & Babbage, Inc.
Dimensions
28.25 x 20 in
Format
Photographic print
Description
Color poster from Boole & Babbage commemorating the aniversary of IBM's System/360.
Has pictures of Boole, Babbage, Amdahl, Watson and Hopper superimposed on the IBM System/360 mandala.
Text has evolution as the theme for the effects the System/360 made on history.
Category
Poster
Credit
Gift of Gene M. Amdahl