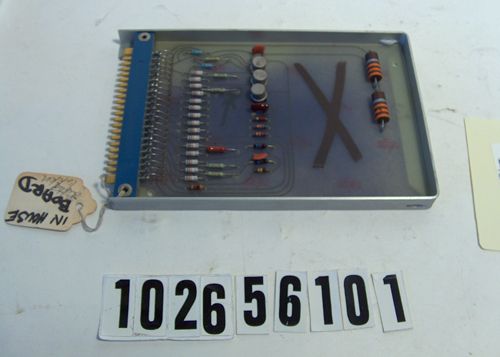 Title
4688 System Building Block
Description
Unlike other 4688 modules this one has no serial number stamped in the frame. Large letters "X" hand-written in marker on both sides. One land pattern cirdled in marker. Paper tag attached by string reads "IN HOUSE BOARD" and "Lifted copper".
Date
1965 ca.
Manufacturer
Digital Equipment Corporation (DEC)
Dimensions
1/2 x 6 1/2 x 4 1/2 in.
Category
Component: circuit board / module