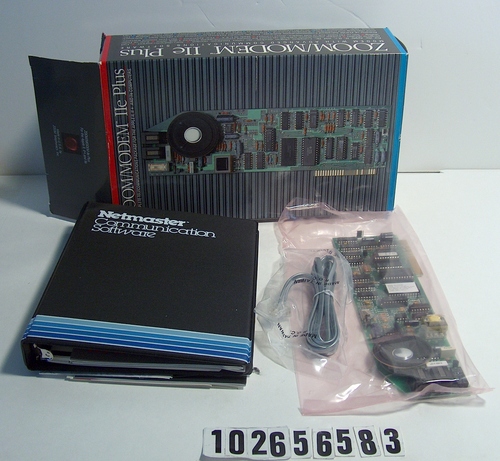 Description
Object is a modem plug-in card for a PC, packaged in its original shipping material together with a manual in a ring-binder, several pamphlets, and a telephone cable.
Date
1985 ca.
Manufacturer
ZOOM Telephonics, Inc.
Place Manufactured
U.S.
Identifying Numbers
Model number
IIe Plus
Serial number
2004457
2004457 paper label on solder side of circuit board
Dimensions
3 3/4 x 7 1/4 x 12 in.
Category
interconnect/network/modem