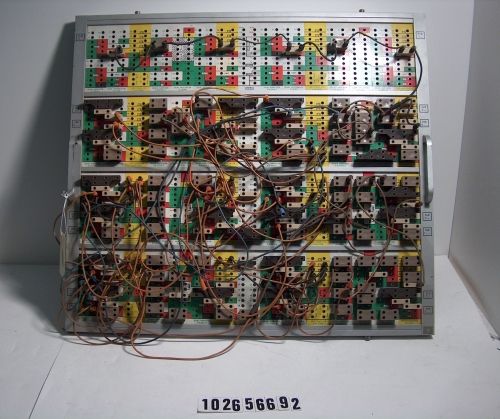 Title
EAI 580 Patch Panel
Date
1968 ca.
Manufacturer
Electronic Associates, Inc. (EAI)
Dimensions
overall: 2 in x 24 1/2 in x 22 in
Description
Object is a large plugboard, the front face is silk-screened with color dividing the holes into groups. Many wires are inserted, and also a number of special "T" and "Y" connectors to join plug-holes. Legends such as "MULTIPLIER" and "DUAL INTEGRATOR" suggest it is used with an analog computer.
Category
Memory/connector / plugboard