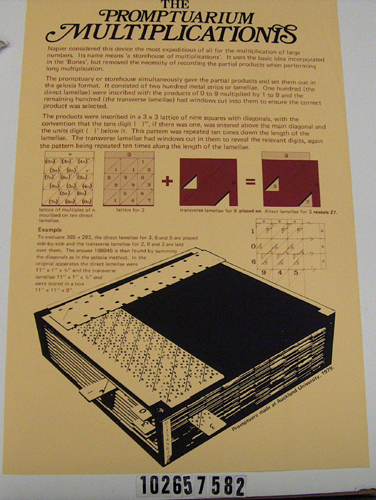 Title
Napier Promptuarium
Dimensions
30 x 20 in.
Format
Photographic print
Description
Black and red text on yellow background.
Describes how to use the Promptuarium Multiplicationis. Contains a drawing
of the device along with descriptive diagrams on it's use. The text explains
how long multiplications can be performed using a variant of Napier's bones.










Category
Other: See Description