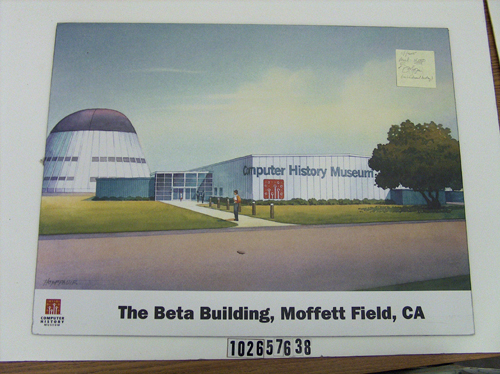 Title
Computer History Museum - Moffett Field Building
Publisher
Computer History Museum
Dimensions
23 x 30 in
Format
Photographic print
Description
Color poster with an artist's rendition of a proposed building for the Computer History Museum
at Moffett Field. In the background is one of the famous Moffett Field dirigible hangers. The building
is single story with a glass enclosed entry .

There is a yellow postit visible in right hand corner of media image but is missing from
artifact.

Computer History Museum.
Category
Poster