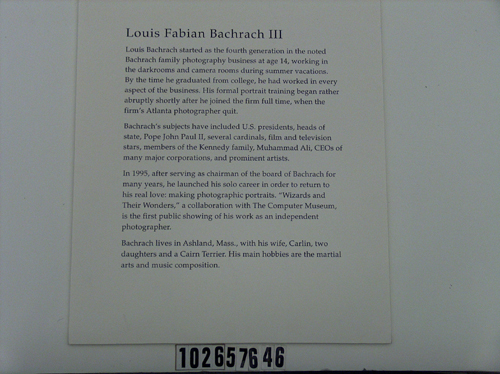 Title
Computer Museum Boston - Bachrach
Publisher
Boston Computer Museum
Dimensions
20.125 x 16.125 in
Format
Photographic print
Description
A black and white poster describing the career of the photographer Louis Fabian Bachrach.
His photographs were used in the museums exhibit "Wizzards and their Wonders". Louis Fabian Bachrach III
Louis Bachrach started as the fourth generation in the Bachrach photography business at the age 14 ....

"Wizzards and their Wonders" a collabration with the Computer Museum is the first public showing of his work as an independent photographer.
Category
Poster