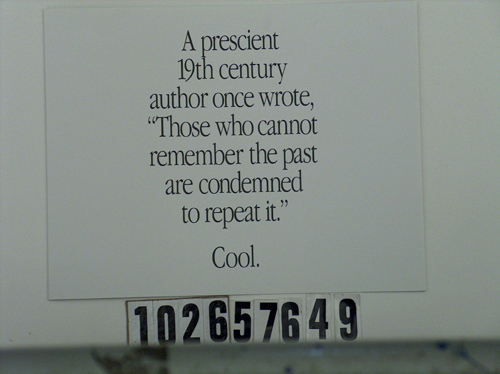 Title
Computer History Museum - Apple Reunion
Publisher
Computer History Museum
Dimensions
7 x 9 in
Format
Photographic print
Description
Front page of welcoming pamplet for attendees at the Apple reunion event held at the
Computer History Museum on September 13, 2003. The pamplet opens to three pages, printed on both sides.

A prescient 19th century author once wrote, " Those who cannot remember the past
are condemned to repeat it." Cool.
Category
Poster