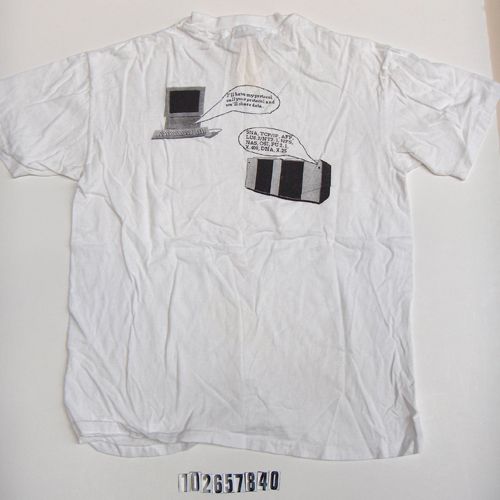 Description
Front of the shirt reads "Look who is talking PC Expo, New York 1990 "
Back of the shirt reads "I'll have my protocol call your protocol and we'll share data. SNA, TCP/IP, AFP, LU6, 2/NT2.1, NFS, NAS, OSI, PU2.1, X400, DNA, X.25".
Date
1990
Manufacturer
Apple Computer, Inc.
Place Manufactured
U.S.
Dimensions
1/8 x 30 x 25 in.
Category
Ephemera/clothing
Credit
Gift of Raines Cohen